I've been learning more and more how important strong and steady glutes and legs are. Having strong glutes keeps you balanced and steady. When you are strong through the back of your body, you are less likely to fall and will be able to have confidence and assurance in your everyday activities. This is true if you are walking on uneven ground, or if you are skiing down a mountain!
Keeping your ankles flexible is a key, as your range of movement through the ankle can affect your knees, hips and then have a ripple effect right up your spine. Another point to remember is how to move your legs while keeping your back from swaying around. You might feel a stretch in your hips and notice your core needing to switch on, which is always a good thing.
These moves are simple and can be done in your kitchen while you wait for the kettle to boil! Standing moves are easy to incorporate into your day. You don't need to roll out your mat or put on 'workout gear' to move and keep your body feeling good.
Join in with me and see how you can easily add movement to your day.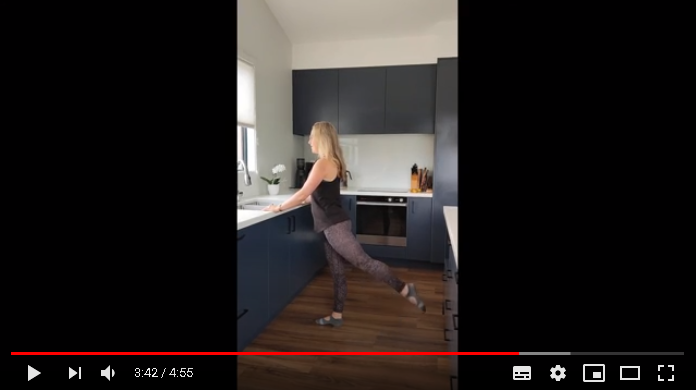 Feel inspired to give Pilates a go?  Join me for a live online Pilates class. I'll be there to encourage you and lead you through your moves that will increase your energy and build a strong, healthy body.
Click here for the link to register for the class.
I'll see you then,
Beth